Scrap Metal Collection in Bristol

Manufacturers' Scrap Metal Waste
We can organise the regular delivery and removal of skips or containers.
For free Scrap Metal Collection in Bristol, we work with a multitude of different manufacturers and other industrial businesses, to help you to dispose of your scrap metal quickly, efficiently and legally. Our scrap metal disposal service will save you time and help you to meet your environmental obligations. Simply order your skip or container, fill it up and we'll do the rest.
Scrap Metal Skip Sizes Available for Hire:
Free Scrap Metal Collection in Bristol also offer professional and reliable skip hire in Bristol at affordable rates to manufacturers and industrial businesses. Choose your desired size and get in touch to arrange a skip delivery.
Free collection of any amount!
We can cater to any size, including Strip outs, Factory Clearances, Farm Scrap Clearances and Hot Works Services such as cutting up Cranes, Boats, Lorries and Trailers
Organising a skip collection or delivery
If you have a full Skip you can simply complete this form and we'll organise to collect it from you, and bring you another empty one too.
If you don't, and would like one, again you can complete this form and we will be in touch.
We Buy Scrap Metal
Best prices for trade scrap
Find out more >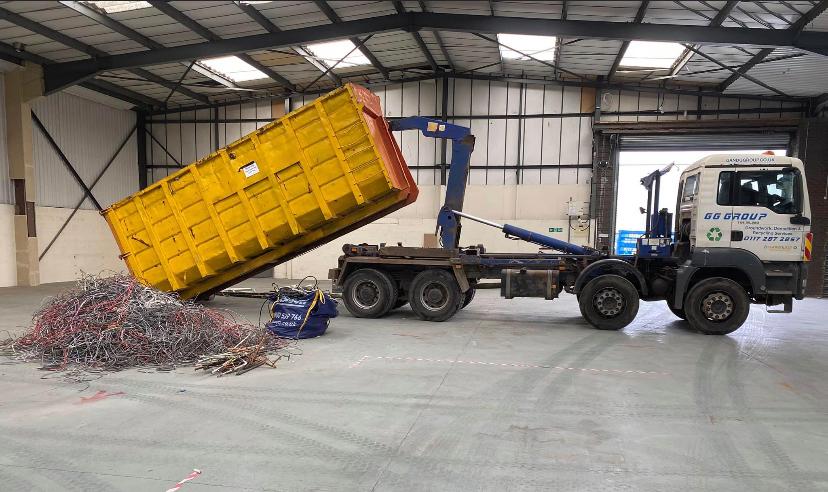 Industrial Scrap Metal Removal and Clearance
We use heavy duty containers and collection vehicles to provide quick and efficient demolition site clearance of all types and sizes of scrap metal. If you frequently require scrap metal collection services, we can arrange a regular skip delivery and pick up – or ad hoc collections as and when required. Just let us know which is your preference.
Can't find what you're looking for?
We can provide bespoke skip solutions on request, and crane hire for larger material handing.